EMPLOYMENT OPPORTUNITIES

<![if !vml]>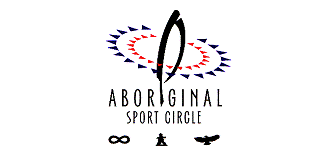 <![endif]>
ABORIGINAL SPORT CIRCLE (ASC)
NATIONAL OFFICE - OTTAWA

Executive Director (Interim)
The Aboriginal Sport Circle (ASC) is a not-for-profit multi-sport organization that serves as Canada's national voice for Aboriginal sport and recreation. Established in 1995, the ASC is a collective of Provincial/Territorial Aboriginal Sport Bodies mandated to represent the interests of all First Nation, Inuit and Métis peoples. Through the creation and delivery of nationally based programs, the vision of the ASC is to provide Aboriginal peoples with barrier free opportunities to participate at all levels of sport, resulting in healthier Aboriginal communities across Canada.
The Aboriginal Sport Circle is seeking a skilled, highly motivated individual to serve as the organization's interim Executive Director. Reporting to the Board of Directors, the interim Executive Director will be responsible for day to day operations, which include the administration, human resources, and financial management of the organization. Key activities involve organizational planning towards the identification of national priorities, the development, implementation and evaluation of programs, and the creation of strategic partnerships with Government and non-governmental organizations as a means of advancing Aboriginal sport development throughout Canada.
Qualifications:
The ideal candidate will possess the following qualifications and attributes:
§ A post-secondary education
§ Non-profit sector management expertise with a sport administration
background
§ A clear understanding of the Canadian Sport System, the Aboriginal sport
delivery structures and an applied knowledge of Aboriginal community
issues
§ Proven leadership qualities
§ Strong interpersonal and organizational skills
§ Superior written and verbal skills
§ Ability to administer financial controls including annual budgeting process
§ Proficiency in Microsoft applications
Term: 3 ˝ years

Location: Ottawa Area

In meeting the objectives and philosophies of the organization, preference will be given to qualified individuals of Aboriginal ancestry. Applicants must clearly indicate if they are of Aboriginal ancestry in their cover letter.
Interested candidates are requested to send a cover letter, resume and three references to the attention of the Hiring Committee, no later than October 10, 2005. Applications can be emailed to the following coordinates:
email: rbrant@aboriginalsportcircle.ca
Attention: Hiring Committee
Aboriginal Sport Circle
Roundpoint Building
RR# 3, Akwesasne Mohawk Territory
Cornwall Island, Ontario K6H 5R7
All applications are appreciated; however, only those selected for further consideration will be contacted.

Ontario Aboriginal Sport Circle
Provincial Office
Executive Director POSITION
Oshweken, Ontario
<![endif]--><![if !vml]>

<![endif]> <![if !mso]><![endif]>
<![if !vml]>

<![endif]>
Reporting directly to Board of Directors of the OASC, the Executive Director acts as Chief Executive Officer of the OASC with primary responsibilities for financial and personnel systems and management, advocacy, fund-raising and planning.
Qualifications:
| | |
| --- | --- |
| | Diploma or degree in Sport/Recreation Management or related field preferred. |
| | Experience in Management, Business Administration, Human Resources, Public relations and Marketing |
| | Knowledge of sport and recreation and experience in working with volunteer sport organizations. |
| | Demonstrated ability to manage projects from concept to delivery. |
| | Experience with Federal and Provincial Funding agencies |
| | Strong interpersonal skills and ability to lead and work as a team, travel is required. |
| | Ability to work independently and must possess computer skills. |
| | Aboriginal candidates preferred. |
Key Responsibilities
· Program Planning and Development
· Financial Management
· Human Resource Management
· Representation and Liaison
· Communications
For more details on the of key responsibilities, please request a copy of the complete Executive Director job description.
Phone: (905) 768-9070
Location: OASC Head Office, Six Nations of the Grand River Territory
Contract: One year pending performance evaluation and availability of funding
Salary: Negotiable
Deadline for Application: October 24, 2005
Please submit resume and three letters of reference to:
OASC Hiring Committee
Ontario Aboriginal Sport Circle
P.O. Box 5000
Oshweken, Ontario
NOA IMO
Fax: (905 768-9072